Media Partners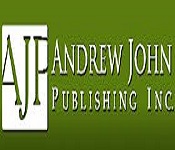 Andrew John Publishing Inc. is a trade oriented publishing house, with a sharp focus on health sciences and specializing in association and society publishing. Andrew John Publishing Inc. was established in 1997 and is a full service publishing house. Working with organizations such as The College of Audiologists and Speech Language Pathologists of Ontario(CASLPO), The Association for Public Safety Communications Officials of Canada (APCO), The Canadian Vascular Access Association (CVAA), The Canadian Society of Internal Medicine (CSIM), The Canadian Hard of Hearing Association (CHHA), Sonography Canada, Canadian Association of Pathologists (CAP-ACP) and The Canadian Association of Neurophysiological Monitoring (CANM) we have been able to offer a professional turnkey publishing service. From editorial, advertising sales and customer service to circulation, production and design Andrew John Publishing Inc. provides the highest level of quality, service and customer care.
---
"Grand View Research, Inc. is a U.S. based market research and consulting company, registered in the State of California and headquartered in San Francisco. The company provides syndicated research reports, customized research reports, and consulting services. To help clients make informed business decisions, the company offers market intelligence studies ensuring relevant and fact-based research across a range of industries including technology, chemicals, materials, healthcare and energy. With a deep-seated understanding of many business environments, Grand View Research provides strategic objective insights. We periodically update our market research studies to ensure our clients get the most recent, relevant, and valuable information. Grand View Research has a strong base of analysts and consultants from assorted areas of expertise. Our industry experience and ability to zero-in on the crux of any challenge gives you and your organization the ability to secure a competitive advantage. Each year, Grand View Research completes more than 40 multi-country market, competitor, customer, and sourcing intelligence studies for clients covering: • Market Intelligence & Market Opportunity Assessment • Market Size & Segmentation • Market Entry Strategy • Competitor Benchmarking • Pricing Intelligence • Customer Intelligence • Sourcing Intelligence • New-Generation Products & Technologies • Distribution & Sales Channel Assessment"
---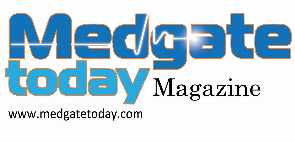 Medgate Today is one of the leading International Magazine of Healthcare, which is having a very strong presence in Asia . Headquartered in India and having a pan India presence on a larger scale, Medgate Today caters the Doctors and Hospitals in Asia. It is a unique platform catering to diverse health & lifestyle sectors (ranging from health writers, doctors, hospitals, pharma companies, domestic, Medical & Dental colleges, hospital, doctor, Diagnostic center,Physiotherapy, Ayurveda, nature & Yoga, Homeopathy, Bio-Medical equipment industry, including the medical professionals. Corporate Houses, Retailers & Dealers & like) in providing the latest updates in the world of medicine, health, fitness & well-being and segments of lifestyle as well. Medgate Today is acting as a bridge in the Healthcare arena and this media organization is very much centric to objectivity and reports without any prejudice approach on healthcare issues in India and abroad therefore maintaining the code of ethics and standards of healthcare journalism.
---